can't decide which is scarier, Colossal Titan or Dark Lord Sauron
Tracon 9
I got a table at the Tracon 9 artist alley!!!!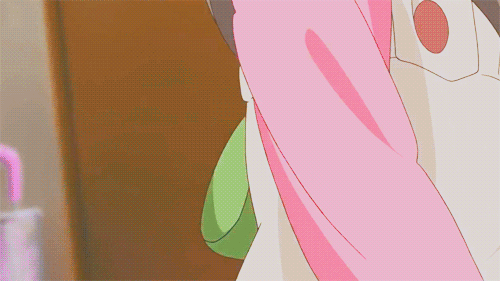 They haven't assigned table numbers yet or published a list of the other artists but there will be 65 tables again \o/ I'll have one all to myself unless I can find someone to go with me soon
Ahhh I just hope this will give me inspiration to get some new stuff done, maybe new watercolour cards and some more comic pages (!!)
ELIE SAAB Paris Fashion Week 2014 - Part 1
GUYS
//HEAVY BREATHING

OMFG I JUST GOT A WIP FROM Puffsan  AND OMFG i CANNOT EVEN WITH IT I AM LEGIT SOBBING

\

Look at this

LOOK AT IT

IT COST ME LIKE 25$ AND IT'S NOT EVEN DONE

GO COMMISSION HER OKAY IT'S SO WORTH IT
ilu socky
WIP for this
I never remembered to upload these group photos of my doll crew, whoops. There are actually 3 more that are missing from these photos; 2 more floating heads and the new MSD.
Heads left to right: Luts Winter Event DF 2013, Oasisdoll Alejandro (Kaitsu), DOI Luke (Konsta), Planetdoll Roseanne, and the little critter is Banji Elf Eomji (Kiasma)
Dolls top to bottom: Luts DF Incubus Jace (Noice), CP DF Lishe (Fuyumi), Serendipity Freyr (Dai) and Luts HDF Pudding (Lilia)
all faceups and most clothes made by me
I'm desperately trying to save up for bodies but it's so hard ;_;
Finished commission for awesomesock of her RP characters, Loki and Holly <3
World travelers Jürgen and Mike of For 91 Days recently visited an amazing temple in Setagaya, Tokyo. The Gōtoku-ji temple contains an awesome shrine dedicated to the Maneki-neko, or "Beckoning Cat", a symbol of good luck and one of Japan's most iconic images.

Setagaya is the setting of one of the Maneki-neko's origin stories: It was there long ago that a wealthy feudal lord took shelter during a storm under a tree near Gōtoku-ji temple. "The lord saw the temple priest's cat beckoning to him and followed; a moment later the tree was struck by lightning. The wealthy man became friends with the poor priest and the temple became prosperous. When the cat died, supposedly the first maneki-neko was made in his honor."

"Worshipers at the Gotoku-ji often bring a Maneki Neko statue to leave for good luck. The result is a little surreal, with hundreds of cats sitting along a set of shelves outside a shrine. Except in size, they're are all identical, exactly the same model with the same paw raised and the same beatific expression on their face.

The cat shrine is just one tiny section of the expansive Gotoku-ji temple, which, thanks to its location on the outskirts of the city, is usually very quiet."

As you can see from these photos, there really are countless ceramic Maneki-neko figurines all over the place. To get an even better sense of just how densely populate the shrine is, check out Jürgen and Mike's brief video panning across the grounds. There are also many more photos to be seen over at Tokyo For 91 Days.

[via Neatorama and Tokyo For 91 Days]
just sayin