Hello, this is Álög Cosmetics!

I want to do a giveaway for you wonderful tumblr people. to apply you have to:

1) follow this blog

2) reblog this post

3) be a person (Because house pets usually don't have much use for lipsticks aside from eating them)

The prize is on the pictures, three Álög lipsticks; Teatime, Kitten and Nebula. These lipsticks are not tested on animals and have only high quality ingredients. (free from mineral oil, parabens and stuff) They're not vegan, though. This is because they contain beeswax. (I can't help it, beeswax is lovely) The beeswax is the only animal byproduct they contain, however.

Teatime: Muted brownish tangerine, with a soft violet sheen.

Kitten: Reddish pink.

Nebula: Violet with golden sheen.

I will draw a lucky winner for all three when this post has reached at least 200 entries. The winner will be picked at random.

The lipsticks will be shipped for free worldwide in a regular envelope with no tracking, unless the winner really wants it to be registered mail, in which case they have to pay for the shipping themselves.

Love, Socky.
So I messed up the commission faceup at the last minute and ended up redoing it completely orz
Everything's pretty much the same except the lips are lighter and less glossy, added some black to the lower lashes, and the overall pastels are slightly neater and not so all over the place.
Recent impulse buy, an Elfdoll Wu head, was assigned to lab rat duty today when I tested all kinds of shiny eyeshadows used instead of pastels. You can't even tell from these photos but he glitters like an asian beauty pageant lmao
Faceup commission I finished today, a Leeke Luke redhead~ The owner wanted a slightly mischievous expression with eyebrows and beard that match the bright red wig :3
can't decide which is scarier, Colossal Titan or Dark Lord Sauron
Tracon 9
I got a table at the Tracon 9 artist alley!!!!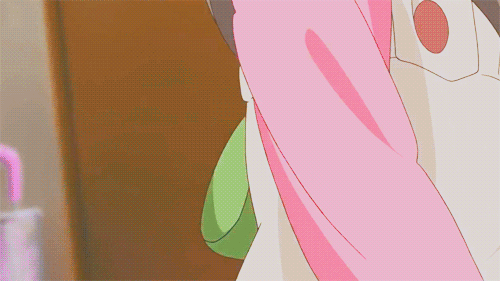 They haven't assigned table numbers yet or published a list of the other artists but there will be 65 tables again \o/ I'll have one all to myself unless I can find someone to go with me soon
Ahhh I just hope this will give me inspiration to get some new stuff done, maybe new watercolour cards and some more comic pages (!!)
ELIE SAAB Paris Fashion Week 2014 - Part 1
GUYS
//HEAVY BREATHING

OMFG I JUST GOT A WIP FROM Puffsan  AND OMFG i CANNOT EVEN WITH IT I AM LEGIT SOBBING

\

Look at this

LOOK AT IT

IT COST ME LIKE 25$ AND IT'S NOT EVEN DONE

GO COMMISSION HER OKAY IT'S SO WORTH IT
ilu socky
WIP for this